D'Lucas was an exciting project for Sierra Creative to design. Marcos Fernandez, himself an award-winning international chef, is passionate about family and food. His flagship restaurant, Nineteen61, opened to rave reviews and remains a destination restaurant for many locals and national critics alight. When he announced to oppening of his themed fast-casual lunch spot, D'Lucas, we were thrilled.
CHALLENGE: When Marcos found the location, he knew immediately that the location needed a total refresh. The location had three previous restaurants in the same location, and Marcos sought to reinvigorate the local experience while contrasting his own high-end restaurant right around the corner.
DELIVERABLES: Top-to-bottom brand design. We sought to mix Marcos' high-energy with his international flavor, and yet establish a reputable destination lunch location. Sierra Creative delivered brand design, logo creation, creative direction for styled shoots, marketing material development, signage, and menu creation.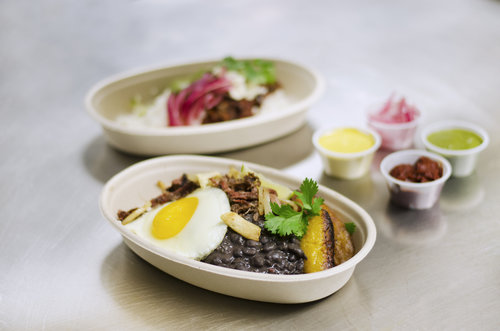 Full Service Brand Design
When the internationally-recognized chef creates such beautiful creations, it is difficult to create anything but vibrant full-service brand and branded elements. From a course of solid, classic logo and energetic fonts to the brightly-flavored menus, we were honored to set the table of D'Lucas's design.
Styled Photoshoots
Each dish crafted by Marcos' professionals made our job designing the look and feel of D'Lucas a delight. Whether these delicious Bao Buns or the signature 61 Ropa, the styled shoots drove the overall website design.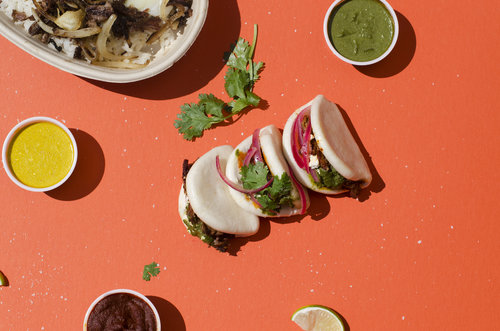 wE lOVE sERVING cOMPANIES lIKE yOURS
We have always had a love for communicating for brands that don't know how to communicate for themselves. Sierra Creative seeks to partner with an internal team to help best extract your unique story, and share it in new and creative ways.
Your creative journey starts here.