Ag America is one of the largest agricultural lending companies in the United States. With nearly $650 million in assets under management, Ag America is an influencer in the agriculture industry.
CHALLENGE: Ag America had expanded to interact with multiple stake holders in various areas of the agriculture field. The challenges was to create an integrated marketing strategy including ad campaigns, print mailer campaigns, video creation direction, and art direction – all without an internal creative team.
DELIVERABLES: An in-depth needs assessment with the Ag America team, we were able to shape a campaign that spanned Ag America's different markets with digital billboards, signage, booth design and materials for trade shows, messaging and more.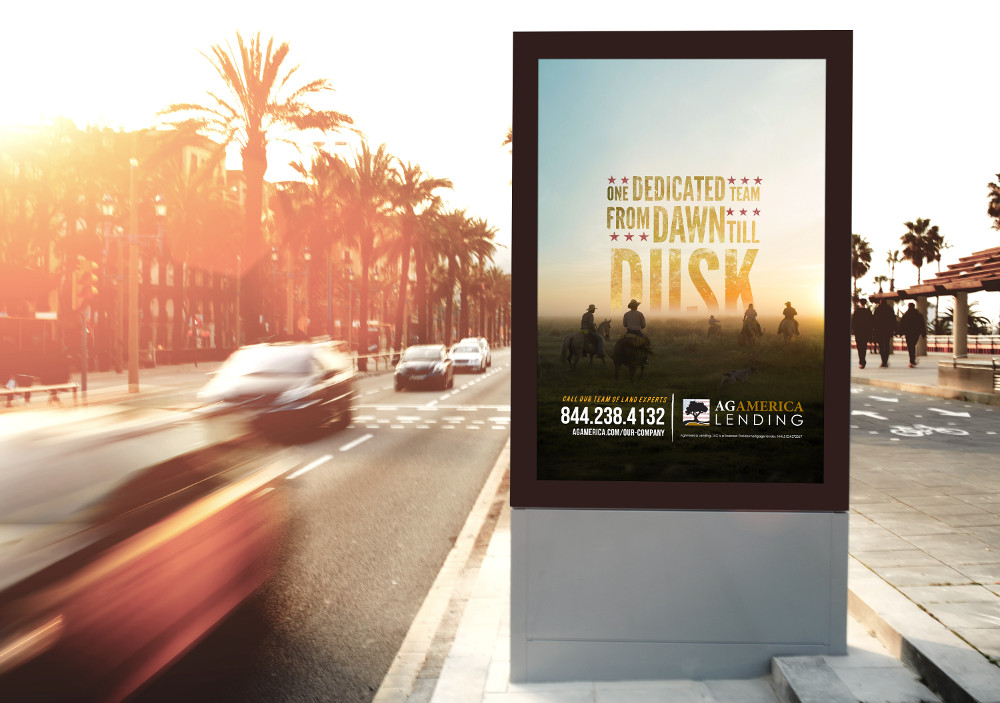 Digital Billboards & Signs
The digital billboards and signs required a more nuanced plan. Instead of using stock photography, our team assembled award-winning photographers to arrange the "Florida Cattle Ranchers at Daylight" shoot. This work was rewarded with the National Addy for Creative Direction on this project.
Trade Show Booths
Once the creative team had gathered the design material and photography deliverables, the trade show booth elements came together quickly to make a massive impact.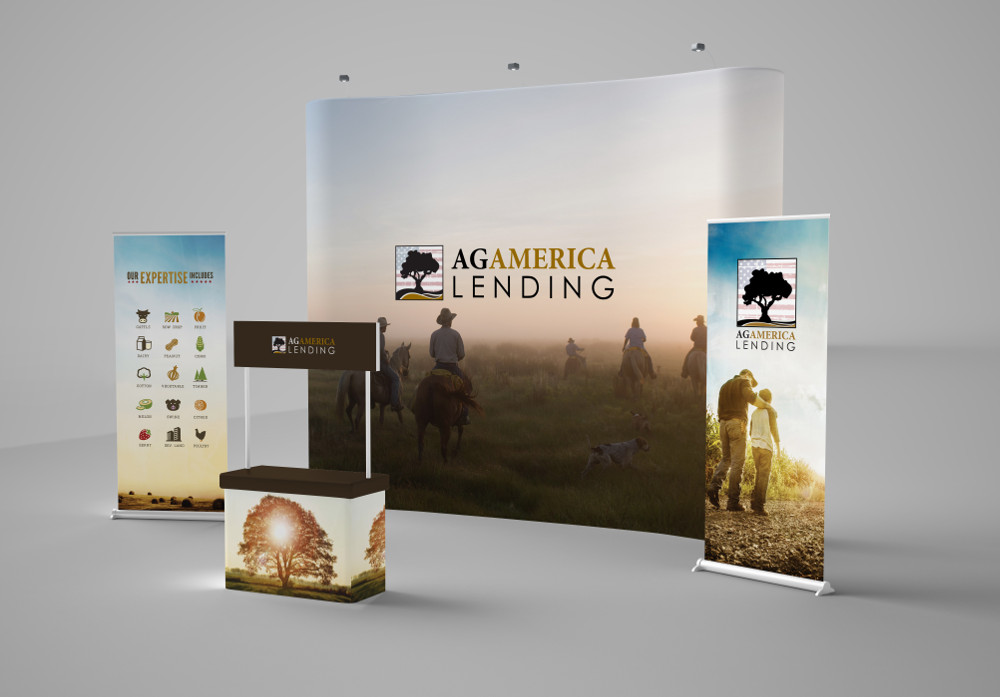 AWARDS: National Addy AWARD
National Addy is one of the most respected advertising award to receive. We were highly honored to be notified that our creative team was awarded the National Addy for Creative Direction for the Photo Shoot with the Ag America ad campaign.